SHALIMAR L.T.D.
The name "Shalimar" originates from the "Shalimar Gardens" (part of the UNESCO world heritage), a place where the exchange of values ​​and culture was central:
"He who gives joy", "He who gives virtue", "He who gives life"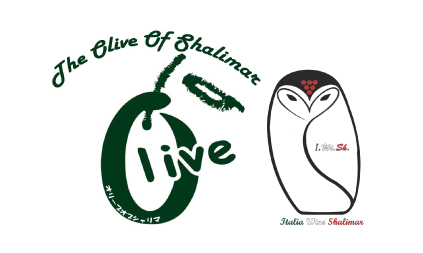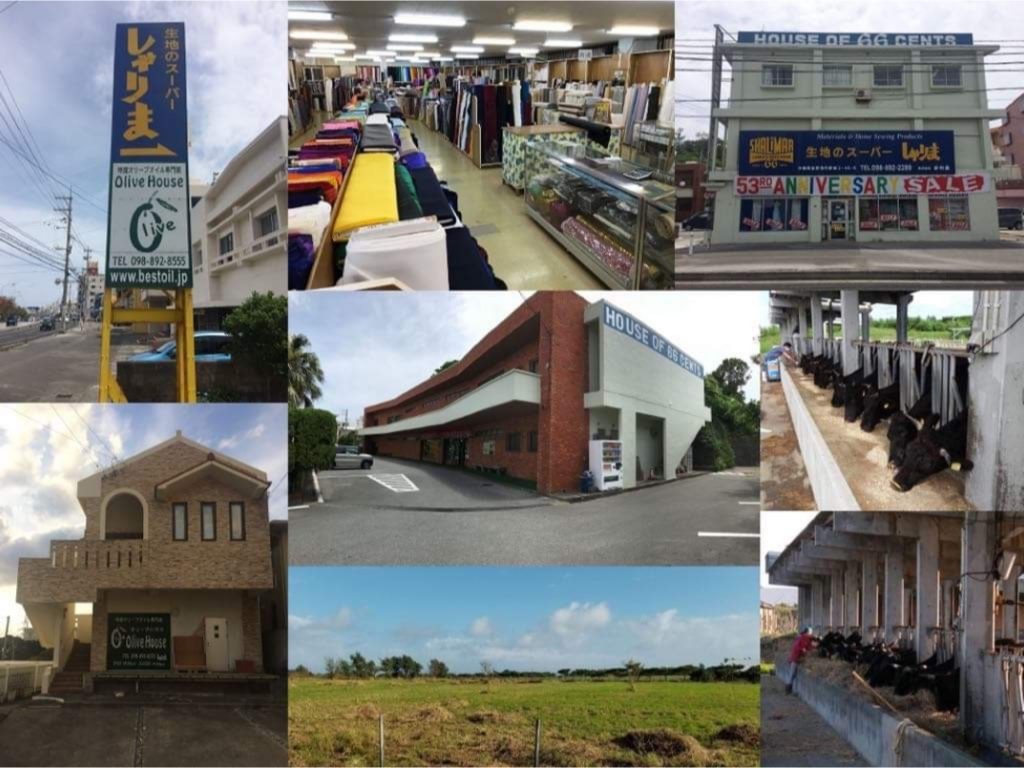 Mr. Hideyuki Nakamoto, founder of SHALIMAR, successfully started his business, traveling overseas alone to connect Okinawa with the rest of the world. Mr. Kenny, Mr. Nakamoto's best friend and first business teacher, was another key factor in SHALIMAR's success. They worked hard in Southeast Asia and eventually, after years of struggle, in April 1966 Mr. Nakamoto established his company at GINOWAN CITY. Today the company has passed to the second generation and Mr. Hideyuki's son, Tomohiro, is the chief CEO and President.
Shalimar Business is organized in 4 different sectors: 1. Wholesale of fabrics; 2. Import and distribution of insecticides; 3. Breeding of cattle and cattle; 4. Import of food

""House of 66 cents SHALIMAR" is not only continuing its activity of importing original fabrics, but has also begun to import various artisanal products such as fabrics for clothes, interior fabrics and more. Recently, Shalimar has started its own production and import of Indian fabrics by hand with exclusive designs by Shalimar itself

In 1969, three years after the foundation, at a time when Insecticides were not yet widespread in Okinawa, Mr. Nakamoto, thanks to his negotiating skills and overseas connections, managed to obtain the import and sale license of a special insecticide by the US government, originally produced for the US military as support in the most difficult environments, becoming the official and exclusive partner of Airosol inc. This insecticide has become known to the inhabitants of Okinawa with the commercial message <"The Best ONE", the Ministry of Health, Labor and Wellness has approved the Special AEROSOL PYRETRHRIN Insecticide>


In 1970, Mr. Hideyuki and his father and former CEO Mr. Cyoei Nakamoto created one of the first cattle farms together with a sericulture company in Miyako-gun Tarama-Jima, which is also the birthplace of the Nakamoto family. Worried about the Tarama-Jima depopulation problem due to the lack of jobs and food sources, they wanted to contribute to the well-being of the island with a company capable of bringing work and food. Now, Shalimar Farm has a large site, one of the largest pasture lands in Japan, where it grows its activity in the cattle breeding sector and cattle breeding for the meat industry.


In 2007 a new activity was implemented and SHALIMAR started importing extra virgin olive oil from Italy. Shalimar's exclusive buyer, he often travels to Italy to personally inspect Olive Grove, Oil Mills and factories to select only the best products, which SHALIMAR will then directly import and sell in its store. In the shop customers can find expert consultants who will explain the products and through a complete tasting session, they will guide the customer in choosing the best product for them. Shalimar olive oil shop (THE OLIVE OF SHALIMAR), often organizes free Italian cooking courses in store, to help beginners learn Italian home cooking easily and having fun.

---

OLIVE OF SHALIMAR has also been selected by the Italian government to represent Italy during the world week of Italian cooking in November. During this period, Shalimar organizes a major event in Okinawa, an event assigned by the Italian government with the "Extraordinary Italian Taste" brand, reflecting the authenticity of Shalimar products, during which the Shalimar events organization committee invites an Italian chef from Italy to show Italy culture, dishes and ingredients. Extra Virgin Olive Oil Shalimar Division, connects Okinawa to Italy!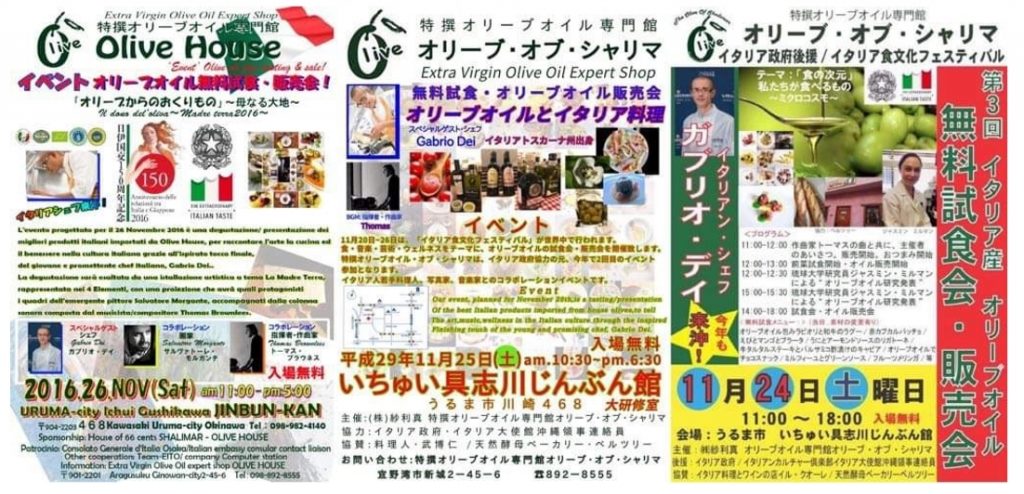 ---
"JOY" "VIRTUE" LIFE "is the most important theme of Shalimar and represents the fulcrum of our commercial commitment of Shalimar in spreading that theme as central to the business world, not only in Japan but also abroad. company and staff is to work hard every day to achieve this goal and evolve along with it.